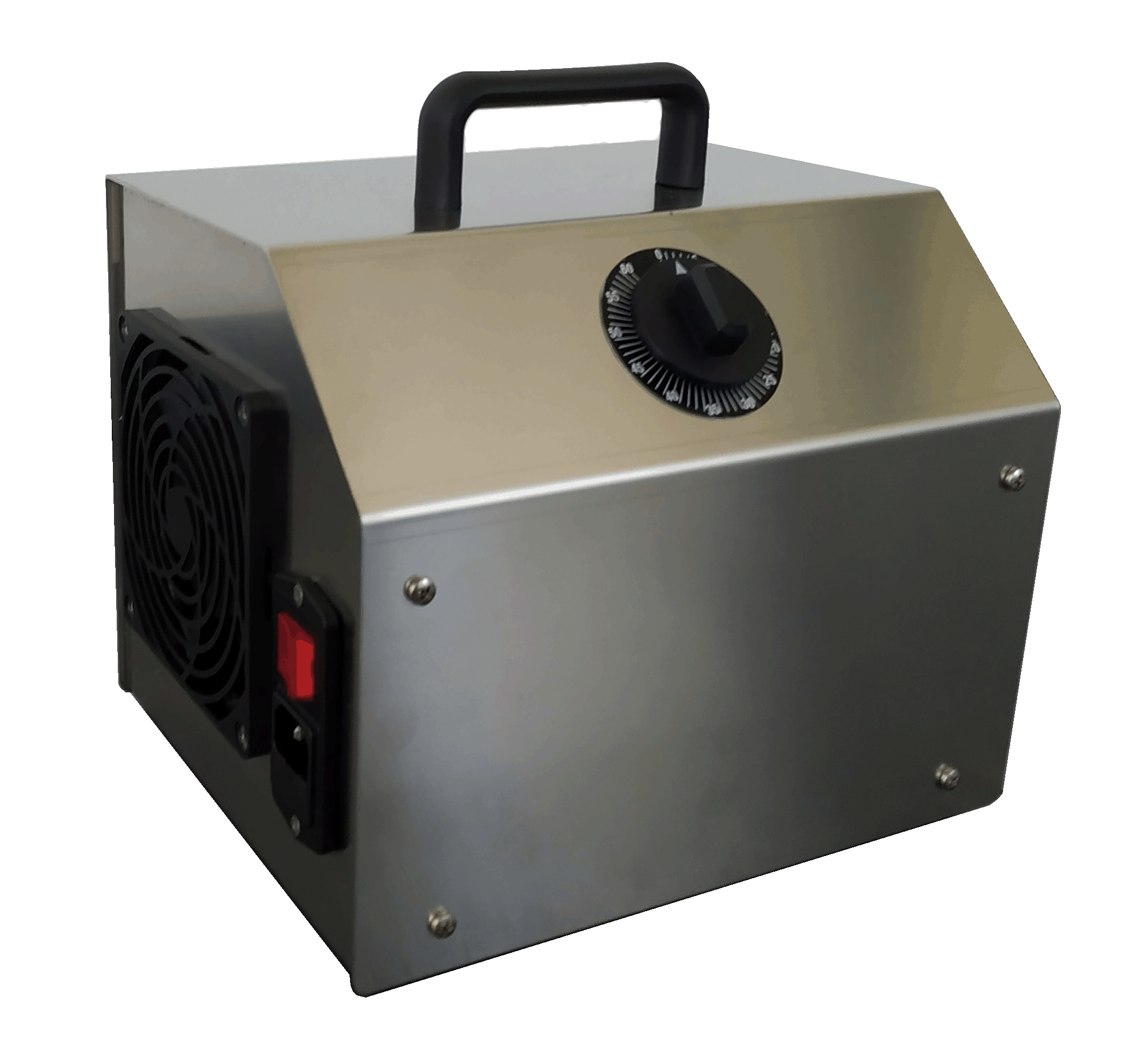 OZOFAN 7-10G
New Ozone Generator by Ozonelux
​
OzoFan device is an air ozonator dedicated to professionals, but also suitable for domestic uses.
Projected and manufactured entirely in Italy, it differs from the most ozone generators in commerce in the production of ozone in plasma at low-temperature. This prevent the release of harmful and unwanted gases, like Nitrogen Oxides (NOx).
Low temperature ozone production allows a long-lastin use without damage risks for the device.
The disinfection by Ozone is universally recognised as being a natural choice for disinfecting surfaces in confined environments, it allows to decrease - if not totally eliminate - the use of chemicals.
It's perfect for getting rid of bacteria, virus, fungi and to deodorize environments.
​
​
L'apparecchio Ozo-Fan è un ozonizzatore per aria dedicato ai professionisti, ma adatto anche all'uso domestico per la sua semplicità. Interamente fabbricato e progettato in Italia, si differenzia dalla grande maggioranza degli ozonizzatori offerti sul mercato, per la produzione di Ozono in plasma a bassa temperatura. Ciò impedisce la produzione di gas nocivi e indesiderati, come gli ossidi di azoto (NOx).
La produzione di Ozono a bassa temperatura consente anche di utilizzare la macchina per tempi prolungati in modo continuativo, ove fosse necessario senza danneggiarsi. L'utilizzo dell'Ozono in aria è un sistema naturale, evita l'inquinamento da detergenti chimici, è efficace per migliorare la sicurezza microbiologica degli ambienti e delle superfici. E' ideale per eliminare batteri, funghi, muffe, deattivare i virus e per deodorare l'aria all'interno degli ambienti sia pubblici che privati.
​
​
​
​